The Kangaroo Kids is a precision jump rope team from Howard County, Maryland. Their rope jumping is choreographed to contemporary and traditional music, where every foot jumps in unison and every rope hits the floor simultaneously. This unique combination of exercise and dance is enjoyable to perform and exciting to watch.
The mission of the Kangaroo Kids is to promote physical fitness and goodwill by example and by demonstration of their jump rope skills.
WHY JUMP?
Jumping rope is possibly the single most comprehensive and beneficial form of exercise a person can do! It can be done just about anywhere – alone or in a group – and can easily be incorporated into anyone's lifestyle.
This sport quickly improves fitness levels, builds self-esteem, and – most importantly – demonstrates that exercise can be fun and enjoyable! Jumping rope is effective, easy to learn, inexpensive, portable, great for any age, and the most fun you can have on two feet!
OUR SPONSORS
The Kangaroo Kids would like to thank our 2020-2021 sponsors!
Platinum Sponsor
Gold Sponsors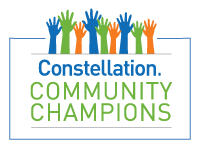 Silver Sponsors
Bronze Sponsors
Baldwin Grandparents
Books by K.D. Hays
The Gates Family
The Keane Family
The Mackay Family
Mr. Mac & Mrs. Dee McCleary
Jean Meek
Steve & Marsha Meek
The Meek Family
The Mentz Family
The O'Connor Family
The Sariscak Family
The Simmons Family
The Trossman Family
JUMP through our site and learn more about our team and this great sport! You can also follow us on facebook or instagram.
Need to pay for ropes or something else? Just send it to our PayPal account!